The G47 Ugatuzi Tower in Hurlingham, Nairobi, Kenya
G47 Ugatuzi Tower is a proposed 23,000 m2 50-storey mixed urban development along Chaka Road at the junction with Argwings Kodhek Road in Hurlingham, Nairobi, Kenya.
Launched in December 2020, the project is planned to house a Devolution National Conference Centre that has the capacity to accommodate at least 1,200 people. The conference center is designed in a way that will allow it to host the annual national summit in a more interactive manner including the legislative arm at national and county levels, executive arm, and a gallery for observers, and dignitaries such as the diplomatic corps.
The building will also include an ultra-modern devolution museum and library that, allegedly, will be named after the fourth President of Kenya-Uhuru Kenyatta Devolution Museum and Library. This is meant to showcase the East African country's devolution journey.
Other than the conference center, and the museum and library, the G47 Ugatuzi Tower will house the Council of Governors Secretariat & Liaison Offices, the County Assemblies Forum Liaison Offices, the Inter-Governmental Relations Technical Committee, the Independent Commissions & Offices, the County Assembly Service Board (CASB) Forum, the County Public Service Board (CPSB) Forum, the Regional Economic Blocs, the KRA Counties Liaison Office, the National Treasury Liaison Office, the Ministry of Devolution & ASAL Offices and the Senate Liaison offices.
Project Team
Developed by a partnership between the Council of Governors (CoG), the Central Provident Fund (CPF), and Laptrust, the close to US$ 47M project, whose construction plan has been underway since 2016, is shrouded in mystery.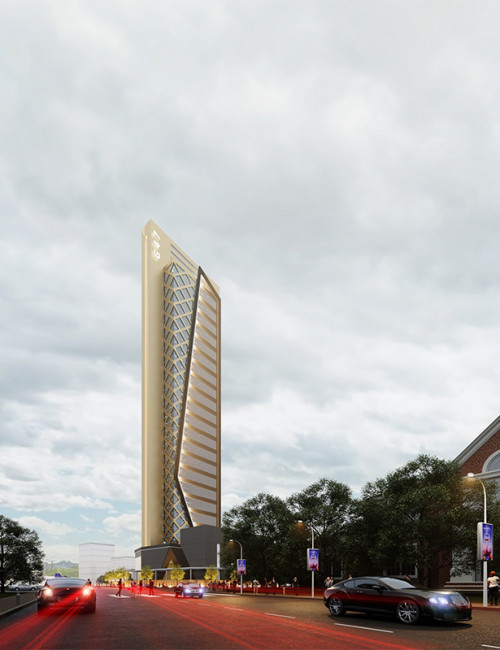 So far only a handful of details such as budget, location, and render images having been made available. The actual height of the building, for example, remains a subject of speculations but it is believed that upon completion the tower will be one of the tallest buildings not only in Kenya but in the whole of Africa.
Other details that are not publicly accessible include the identity of the architects, contractor, sub-contractors, construction timelines, and the environmental impact assessment report among others.